Finally we had the chance to watch Star's mini trailer for the new season. We saw on it Tolgahan Sayisman,Hande Ercel,Berk Hakman starring for Siyah Inci with a mini play. We saw Serkan Cayoglu and Mesut Akusta saying us with their looks to be ready for Boru. We saw also Soz's team making us want to watch like crazy the new episodes! Summer series's team Dolunay with Cem Yilmaz,Hakan Kurtas and Ozge Gurel and ofcourse Atesbocegi with Seckin Ozdemir and Nilay Deniz. Istanbullu Gelin's fans saw us well Asli Enver and Ozcan Deniz. Fazilet Hanim's team was there too. But the biggest suprise was the last seconds with Baris Arduc and Burak Ozcivit playing with cameras!!! Take a look:
https://www.youtube.com/watch?v=6o-Q9BVuhto
Siyah Beyaz Ask was from the last year an upcoming series which turkish viewers were waiting impatient. Tuba Buyukustun and Kivanc Tatlitug were firstly the candidates for the leading roles. However Birce Akkalay and Ibrahim Celikkol will play on our screens this autumn! The story of Ferhat and Asli, the dangerous man with the angel girl named Asli. Take a glance at the first trailer:
https://www.youtube.com/watch?v=lL_lWwebbyY
As we said before Baris Arduc was on the Star Tv's new trailer! Unfortunatelly Beren Saat didn't have a place on it...As a result we can say know for sure that Baris Arduc won't be Baren's partner on her new series Gazino. But however we will enjoy him on our screens very very soon!
Burak Ozcivit was as welll on Star Tv's trailer. Although there aren't something official that saying "Burak is back". We don't have neither a little information about his new step. Hope that we will have an annoucement soon!
Elcin Sangu will be Kanal D's face for this season. The young actress decided to play on the series Gulizar. We don't know yet who will be her partner.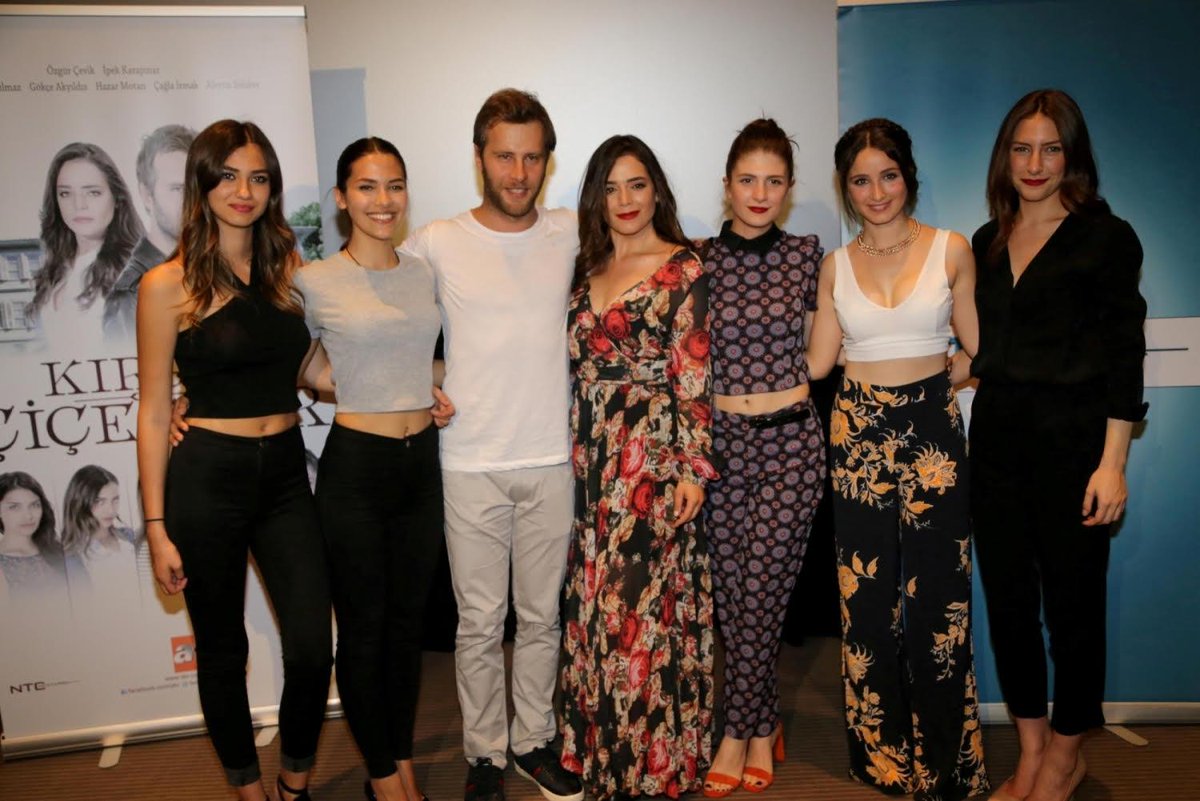 Kirgin Cicekler is ready to fight again for the first place in our hearts. The series will make premier at 18.9 on Atv.
Hazal Kaya's new series is the turkish version of Shameless. Every Wednesday will be on our screens. First episode wll be aired at 14.9!
Stuck on the pic xD They are extremely beautiful! Anyway 28.9 (not an official announcement yet) we will be able to watch Siyah Inci's first episode! Star Tv published its second trailer. I can smell Kara Sevda details.
https://www.youtube.com/watch?v=7sQ8hE54oKc&t=12s
Kiralik Ask's fans dream came true! Baris Arduc and Elcin Sangu will play together in a new movie. This November be ready to watch Mert&Ada's adventure!
So excited again because Soz is back! I swear guys this series making my day! The whole team,cast&crew, is a masterpiece. Star Tv showed up 3 trailers for the new season and now my happy to announce that Soz's premier will be on 18.9! Take a glance:
https://www.youtube.com/watch?v=tI2BW6vHTVE