Happy new years my friends! Hope the new year brings us the best of the best! Much love from My Turkish World Blog.
And the name is DELIBAL
We wil never forget this movie. Its marketing we had to admit that was perfect. Everyone wanted to watch it like crazy. Its plot,music,songs,character,actors/actress...Everything, each detail was extremely amazing! Çağatay Ulusoy and Leyla Lydia Tuğutlu made a great job together! Matcing couple! And of course this movie was an awesome step for their career.! Well done hope 2017 brings us lots of this kind of movies
Kara Sevda a worldwide phenomenon!
2016 was a year full of series but we selected only some of them. One is Kara Sevda, an endless love...All the people loved the series from the first second! I'm sure that anyone is going to forget it! Neslihan Atagül and Burak Özçivit are both great actors with amazing acting skills! Maybe the series will be finished this year(Who knows?) But it will live in our hearts.
ICERDE: The only legend after EZEL!
And 2016 summer everyone was saying about the return of a legend, Cagatay Ulusoy! And he was back with a new series which was going to write its name on history! Icerde came to our homes and became a part of our daily lives! This series is only for 2016-17 season but its huge success may brings it also the upcoming season! Everyone says that Icerde is the only series which become a legend after EZEL. I totally agree.
The absolute beauty came back! Cesur ve Guzel.
In 2016 Ay Yapim decided to make a series with Tuba Buyukustun and Kivanc Tatlitug. A team which was going to break the rules! And they made it! Cesur Ve Guzel became a habbit after some episodes both in social medias and on tv.
Neslihan Atagul and Kadir Dogulu's wedding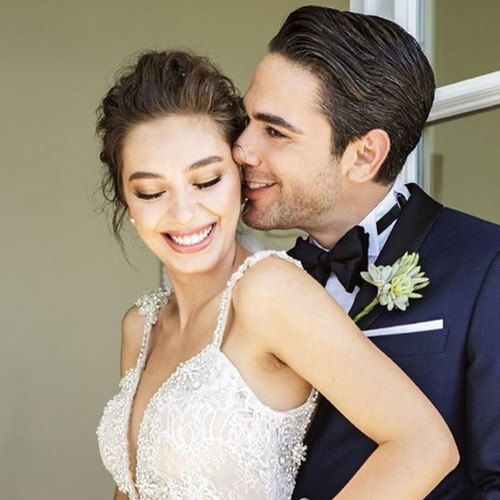 Many stars were be married on 2016! But Neslihan and Kadir had the best wedding ever! They are so matching couple, so beautiful! Love them hope their happiness lasts forever!