Turkey is a country which has one of the best industries ever! So this adventourous country keep going on this sector! Let's talk then about its last achievments! A new movie&a new series came to the surface and make us proud one more time!Take a glince:
Ikimizin Yerine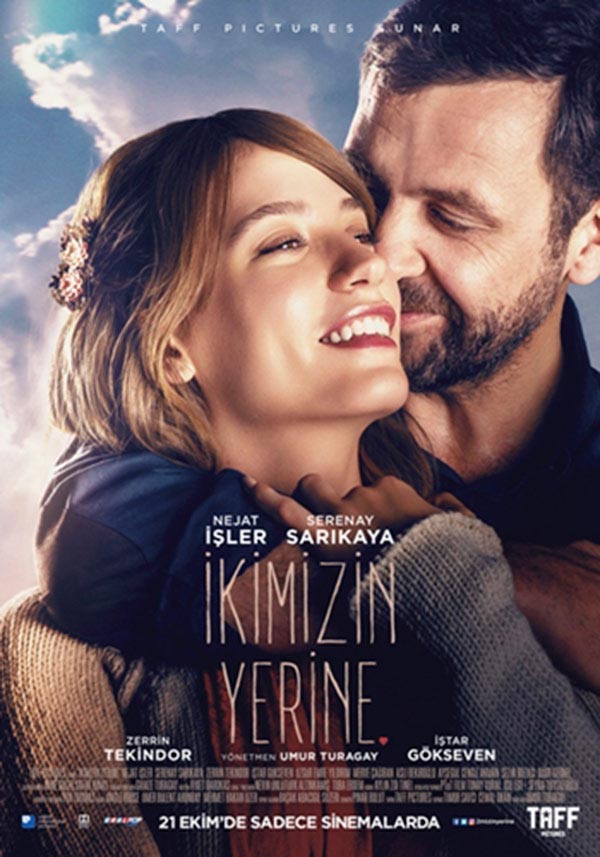 Starring Serenay Sarikaya,Nejat Isler, Zerrin Tekindor and many other actors&actresses.The first trailer made sense among fans.The plot revolving around Cicek&Dogan a student and a teacher who fall in love with each other.A story which will be destroyed due to a fatal secret.Well,I watch the trailer very carefully and I'm so excited!I can decribe how much I liked it! Serenay's performance is so incredible believe me! Nejat&Zerrin..Ok...They are a masterpiece!The trailer guys was such a poweful one.I love the music...This adrenaline make me so curious about the movie and the big secret! In addition Cicek's relationship with her mother is notable because Cicek wonders why her mother doesn't love her.First prediction: As a first prediction I think that is going to be a dark love story...I think that Dogan and Cicek's mother had a relationship many years ago and she was the woman who broke his heart!Second option is to be Cicek his daughter.But omg it's so extreme!So I think that the first one is more liable! 21/10 will be the first performance on Turkey! I'm waiting from now and then this movie!!!! Watch the trailer and tell your thoughts!
ALTINSOYLAR
A new comedy is going to be on air by Kanal D.This series will narrate us the daily life of a Kayserli family!Before one week I saw the trailer of this new series.I'm glued to the screen again with Ayca's beauty! Ayca Aysin Turan&Aras Aydin became a beautiful couple which is going to steal our hearts!Every member has his own story to tell...But the main characters,Burcu&Oguz don't include into the family.Oguz is a guy who has a complicated life and also some enemies&Burcu is a girl who doesn't want to marry. They tried to escape and thus their story begins! I'm not sure if this series will make sense but I'm sure that I will gonna watch with interest the first episode!